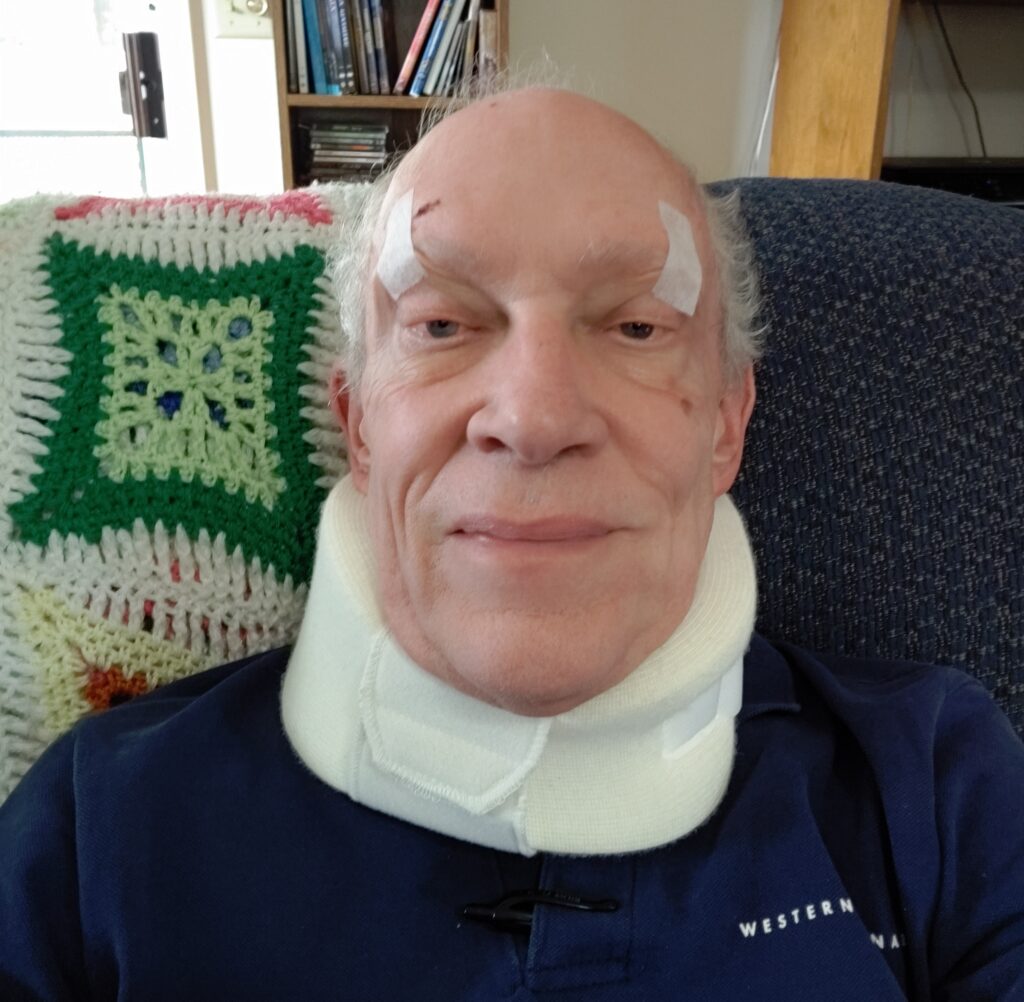 This was me a year ago with my eyelids taped, neck brace to keep my head up and using a walker to prop myself up when I walked. I was in the 55% who have major side effects from Opdivo/Yervoy immunotherpary combination. Extremely high liver distress numbers were the invisible and much more serious problem. Thankfully all that receded by mid March and I started Opdivo (only) which has been effective treatment with no side effects. I had an infusion on Wednesday and am scheduled for three more infusions at the beginning and end of March and the final one on April 26. Then Dr. Mashru thinks I will be done with treatment.
In the meantime I work at full strength teaching Western classes, serving on the elder and preaching teams at Grace, doing a good bit of teaching/preaching in other churches (Cove Church in Anahiem last week and Capitol Church in Boise this Sunday and Alderwood Church, Saturday Feb. 11) along with pastoring pastors and checking in with grand children.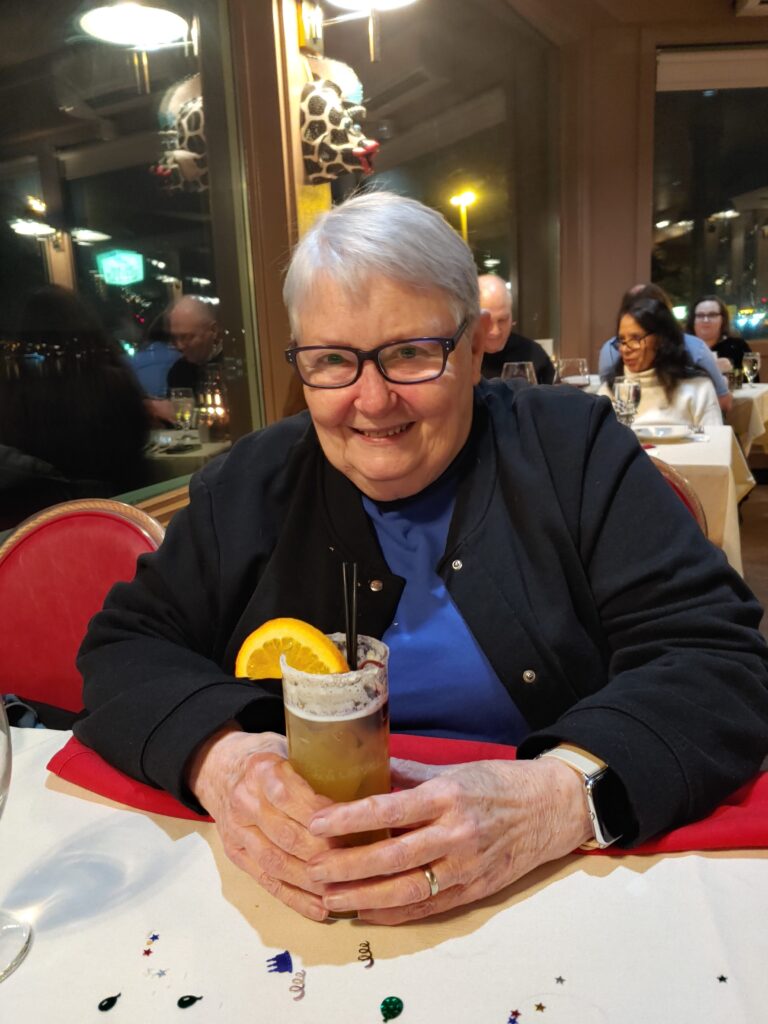 Sherry and I celebrated birthdays at Salty's on the Columbia, our favorite celebration spot by far. After enjoying the marvelous dinner and sharing their complimentary white chocolate mousse cake, the server asked if we had a few minutes – another patron wanted to treat us to Mocktails. I had never heard of such a thing, but we found them delightful.
It is a great joy to be alive, strong and able to serve many in the years ahead.