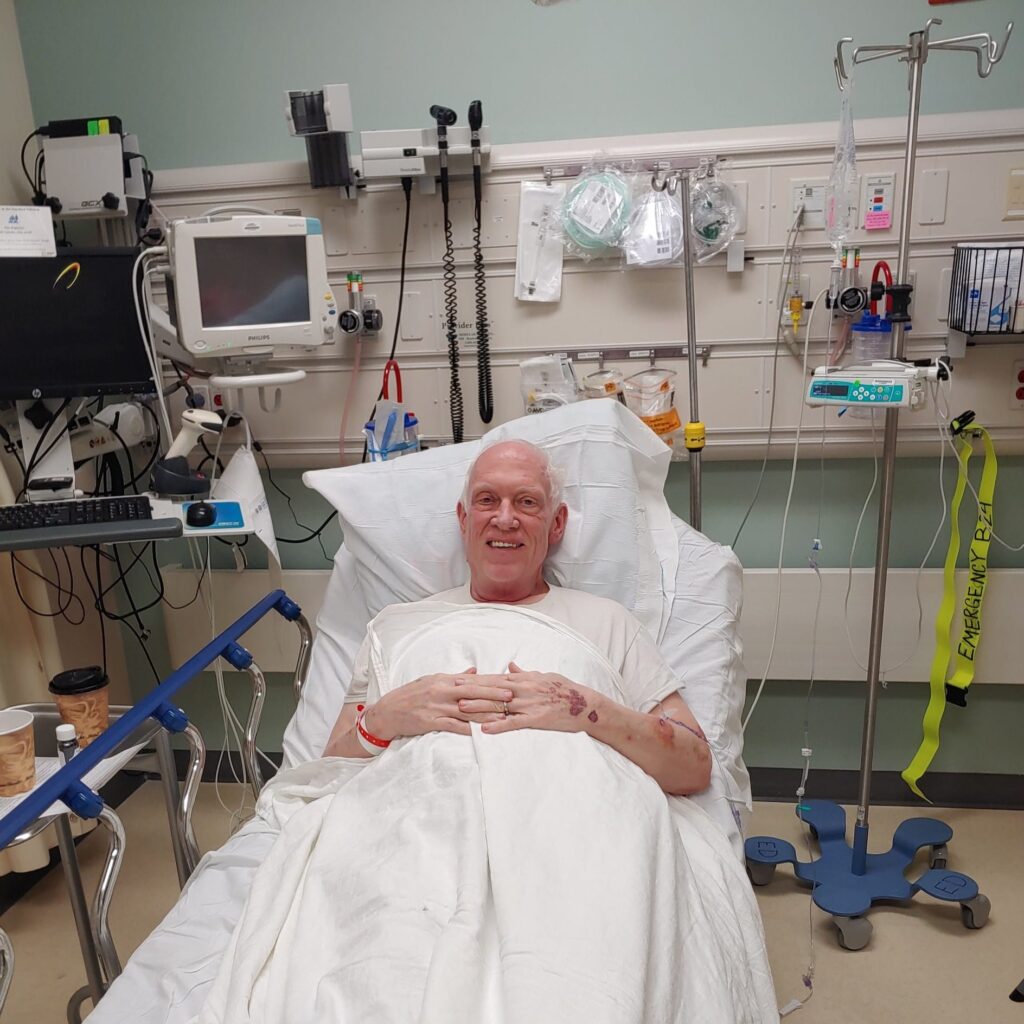 I had a nasty gall bladder attack very early last Wednesday morning. I was directed to the ER where they found a 6mm gall stone in the neck of the gallbladder. I was admitted to the hospital with surgery to remove my gall bladder on Thursday, which was truly a Thanksgiving blessing, if an unusual one. I certainly don't want another attack! One friend noted that I was like the Thanksgiving turkey with its giblets being removed.
While I was in the ER, I did my phone appointment with Dr. Mashru, my oncologist. He officially confirmed that I am done with immunotherapy and both cancers (bladder and melanoma). I will continue blood tests and periodic CT scans for a while. One very happy result is that I am no longer on the blood thinner which a couple of small blood clots in my lungs necessitated, so the all to common bruises on my forearms will be a thing of the past – I hope!
I am doing well, by God's good grace. All my systems are functioning normally. My only discomfort is where they punched the four holes in me and that is minimal. I opted out of preaching at Grace last Sunday which made Sherry very happy. I went back to normal life, traveling to Boise on Tuesday for the last session of that cohort and to visit grandkids. Then I returned home Wednesday for all day classes Thursday and Friday, hosted 5 cohorrt students, went to the children's musical at Grace Friday and Handel's Messiah on Saturday.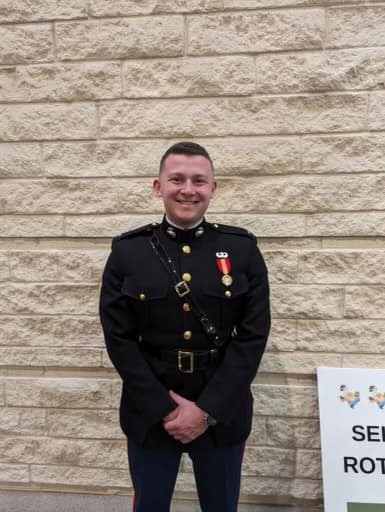 The other Thanksgiving event was that my niece and nephew, Rashelle and Mike McKim were waiting for their son, Connor, to get home from his station in Corpus Christi. They didn't get to greet him – he was killed in a head on crash. Sherry and I will go to Austin this weekend for his memorial which will be the family reunion we've been wanting but for a very different reason. He was an outstanding young man, baptized as a young adult, an academy graduate, a marine, committed to his family and his girlfriedn, full of life and hope. Connor's obituary is here.