Faith Baptist Church was the church I preached in last time I was here. My former student and friend, Rudolphe, was pastor. He was in remission from a most severe kind of cancer so he and Rana Gedeon took us to a most marvelous lunch in the Lebanese Mountains. Alas the cancer ended his life early. The church feels much different without him. The new thing there is an active ministry to many Syrian refugee families.
We saw several friends when we arrived and enjoyed the service, enhanced by Walid Zailaa's excellent simultaneous translation, my first time for such a marvel. I knew he was good because he had been my translator when I taught last time. We laughed at stories together and enjoyed that he and Rana are married since we last saw them.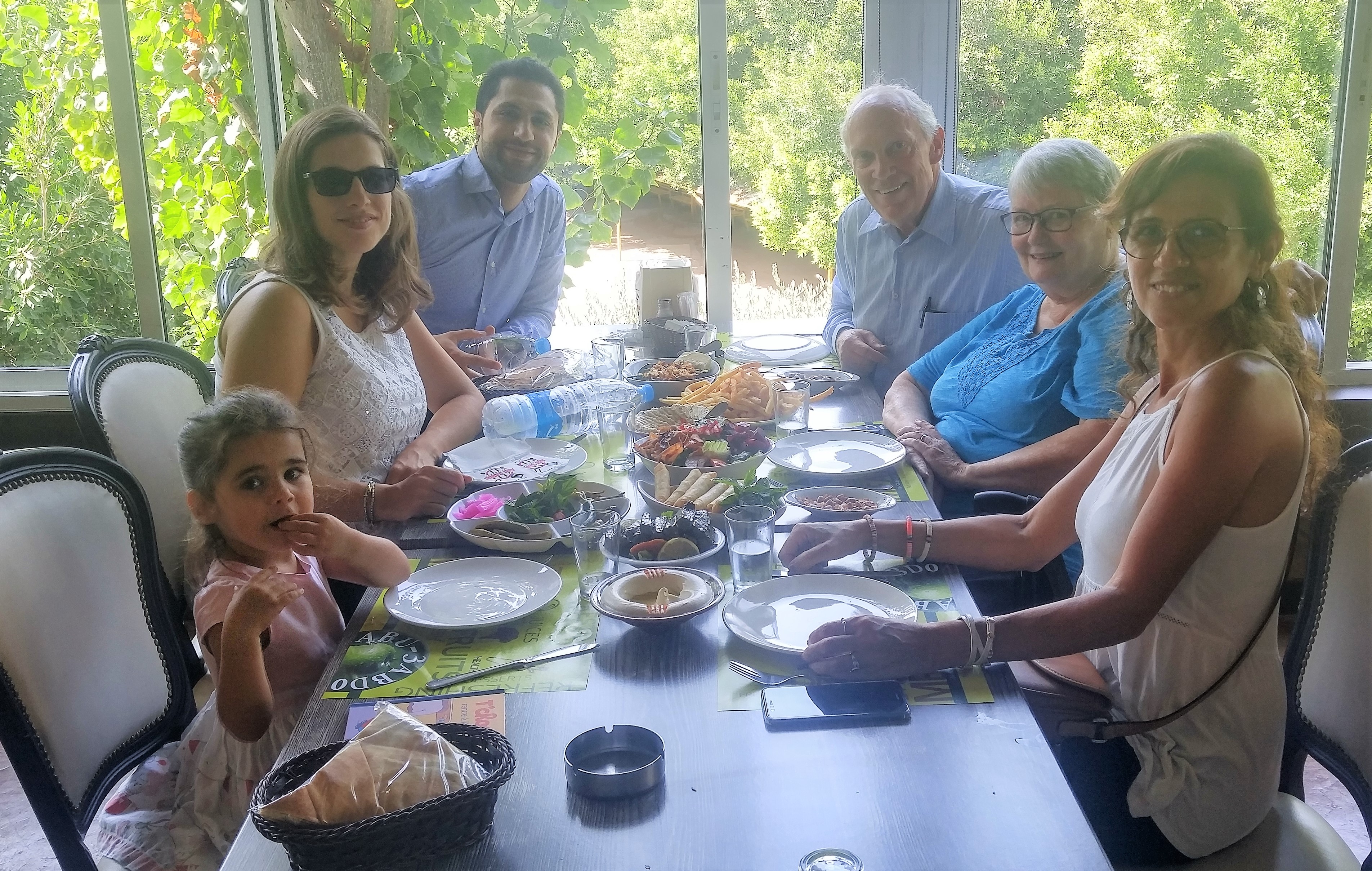 Rosette Mansour took us to lunch with our new friends. Lebanese food is even more excellent here in Beirut.
Sherry and I both are doing well in the time zone which is marvelous.