Infusion #4 happened Thursday afternoon. As I was preparing to go to a lunch appointment, Jennie, who was my nurse again, called to ask about the blood panel labs. I stuttered out that Dr. Mashru said I didn't need to do them every time. Turns out I had misunderstood his "we don't need to talk everytime" and skipped the required labs. So I hustled to get them done so the infusion could progress. Happily the last three labs were almost identical so the infusion proceeded without incident. I have had no side effects or fatigue. The only change is that I am weaning off Pyridostigmine, my "stand up straight" steroid pills and that is going well. Boring report 😊🙏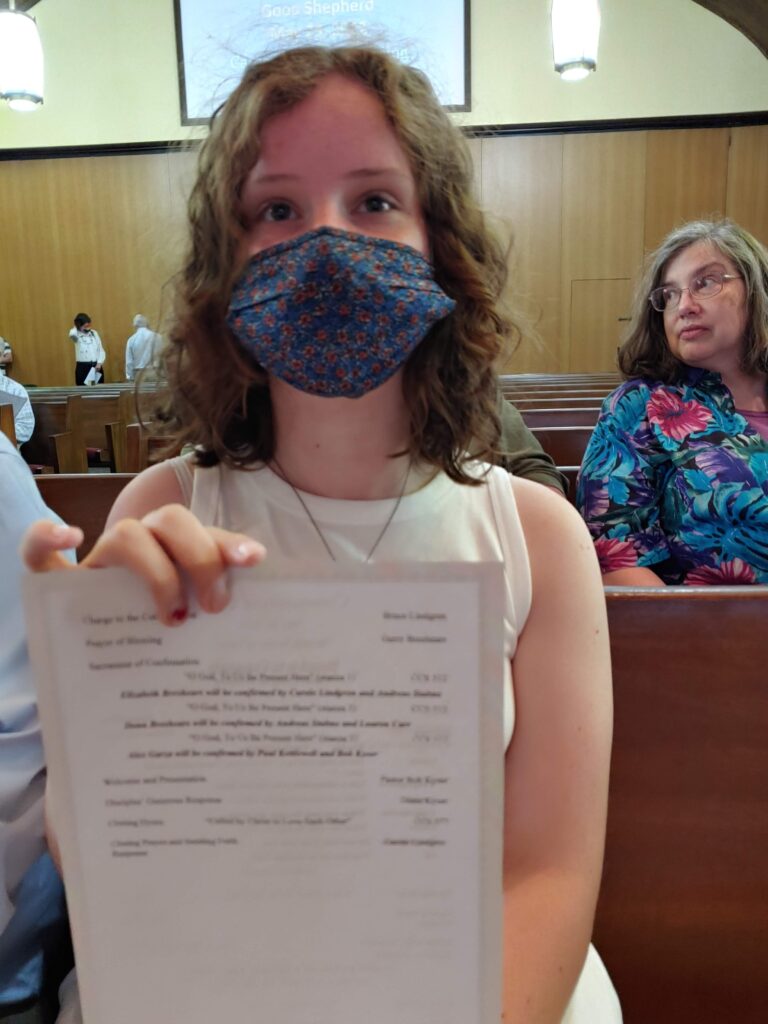 Sherry, David and I went to Kansas City last weekend for Elizabeth's baptism at Good Shepherd Community of Christ which has been their church home for several years. It was a marvelous family event with all four of her grandparents along with Uncle David, Aunt Nancy (behind her in the picture) and Uncle Brian present, and great grandmother joining by Zoom from the LA area. The whole service was dedicated to the two baptisms and the confirmation the two along with Donn's confirmation.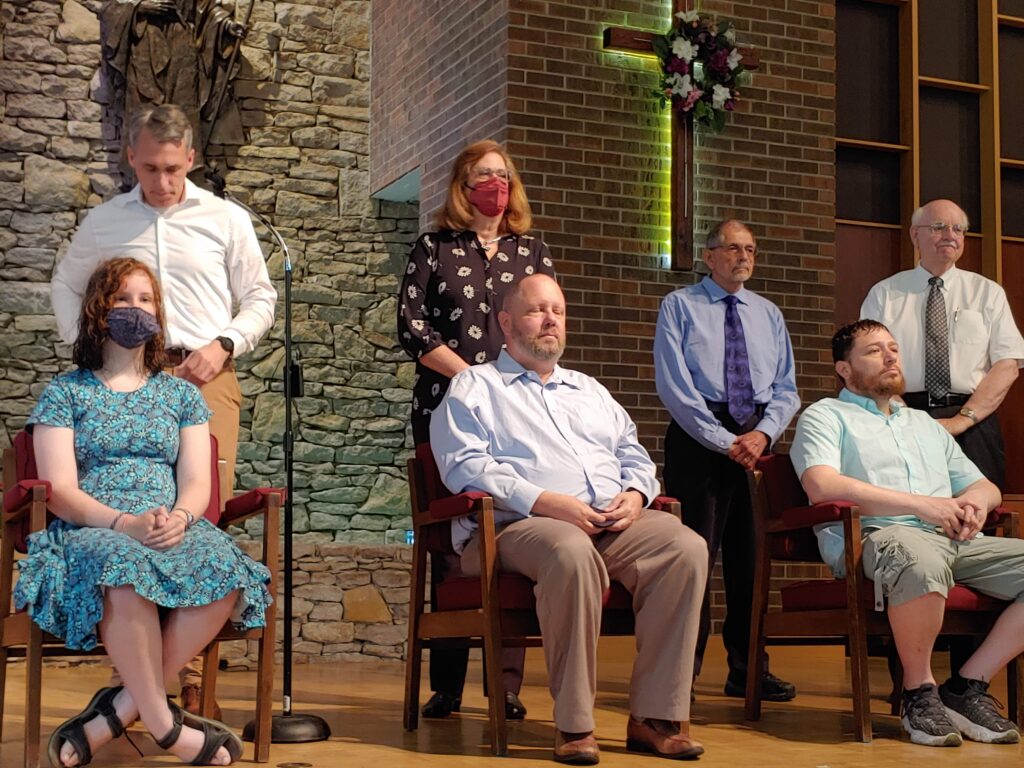 Elizabeth's baptism was done by her sponsor (video here). Her confirmation (video here) and Donn's confirmation (video here) were wonderfully personal and deeply moving for us. We all went to Donn and Susan's home for some food and celebration. Susan took her parents to the airport, and then the rest of us went to Jack's Stack for their wonderful BBQ with the Hickory Pit Beans – without doubt, the best beans in the whole wide world!!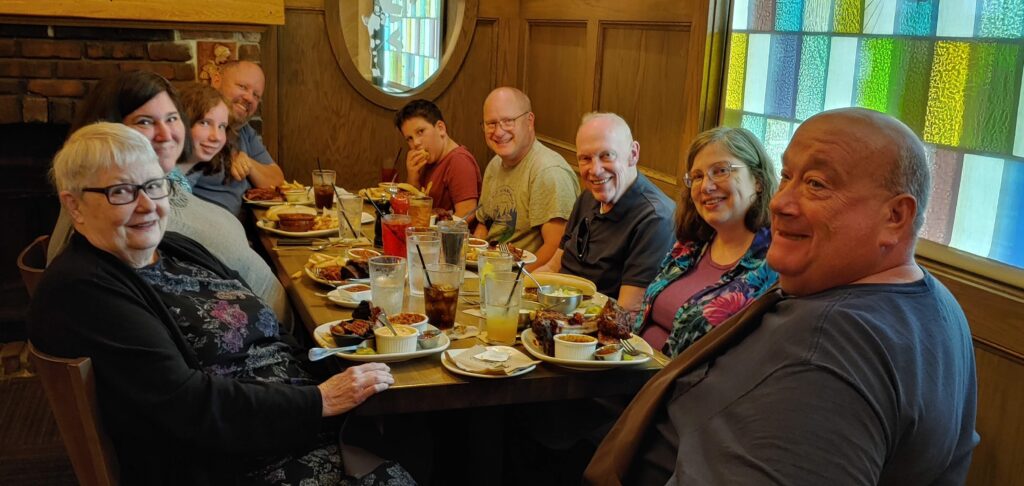 Sherry, Susan, Elizabeth, Donn, Michael, David, Gerry, Nancy, Brian