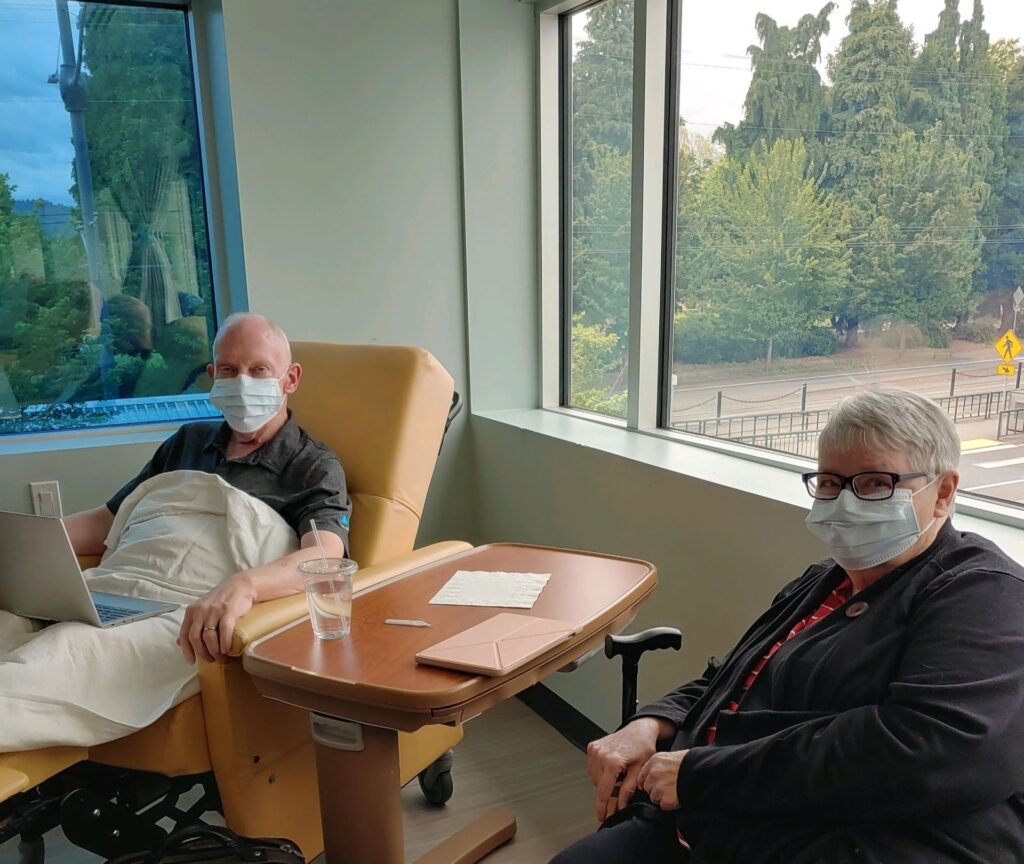 Sherry was in the room where it was happening for infusion #3 of the second round this afternoon. I am glad to say there is no drama or side effects. My liver numbers are well within the normal range as are all the other blood numbers. All that is good – though I will admit that I have a bit of nervousness since the side effects hit after the third treatment back in January. But doing only one med, no elevated blood numbers and feeling normal gives me lots of hope. I will have another blood panel on May 31, CT/MRI scans in late July, and have infusions scheduled through mid August
We went to see Dr. Burt to see the inside of my bladder in live color. He looked all around and only saw healthy tissue. The deeper urinalysis showed no cancer cells which is exactly what we'd hoped.
I will head for Costa Mesa on Monday for my four all day classes Tuesday through Friday. Then Sherry, David and I will fly to Kansas City for Elizabeth's baptism on Sunday. Susan's parents will also be there, so all four grandparents will join the celebration. We are beyond excited!
We got to celebrate with David and Samantha for the 50th anniversary for her parents. It was casual with lots of fun, followed by supper for the four of us along with Nicole and her close friend Colton. Joy was not able to join since she was visiting her close friend, Nathaniel's parents for the first time.