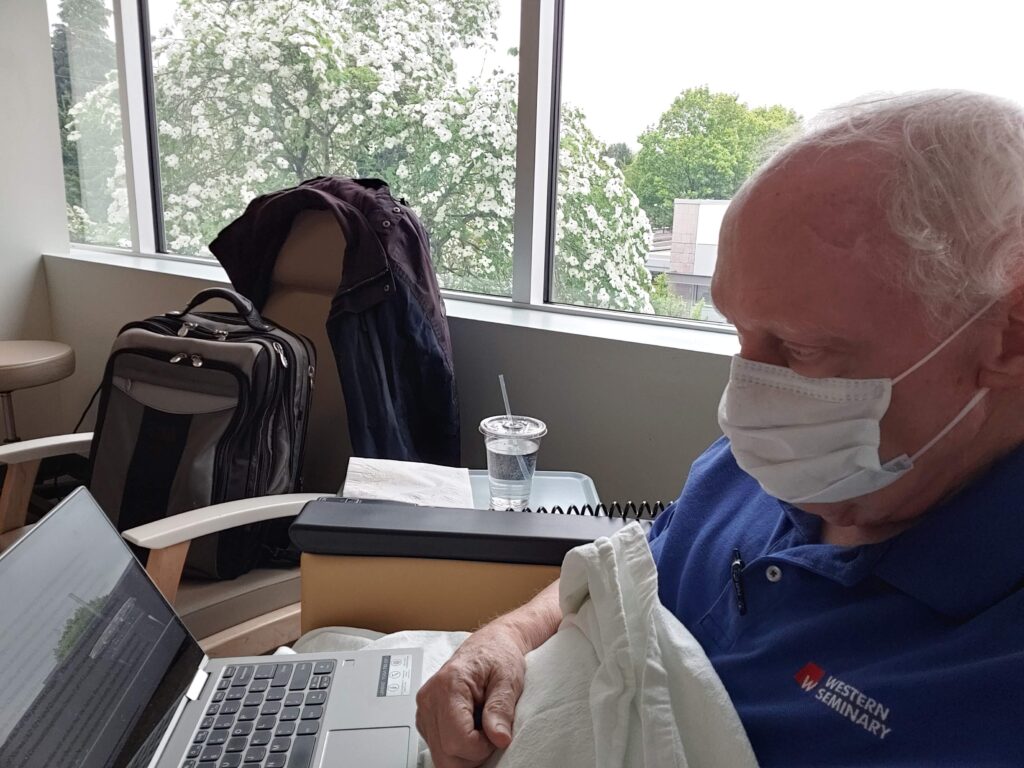 Infusion #2 is history – no side effects so far, I am glad to say. The whole process took less than an hour, half of which was preparing leading up to the actual infusing. So I didn't have a lot of time to read my book on Eastern Orthodox theology. I had a 2:00 appointment but the center called me yesterday and asked if I could move to 4:00 since they were really busy at 2. I was glad to accommodate and did my recliner time in an almost empty infusion center. But the view of the west hills and the flowered tree in the foreground was great!
The week before was assessment week. The MRI showed that the melanoma nodules in my brain are taken care of and there are no new ones. The best news! The CT scan on Friday showed that the melanoma nodules in my lungs, which the first three infusion had reduced by about a third, have not progressed. Again, the best possible result. It also showed two "incidental pulmonary edema" so I am injecting a blood thinner in my abodmen for a total of seven days. I gave David allergy shots back when he was a little guy, so I have some experience. But it's different pushing needle into my own skin.
Liz and Tom, Sherry's sister and brother in law, spent the weekend with us. We went to the Columbia Gorge and had dinner at Multnomah Falls Lodge on a beautiful day before we went to see the big fish at Bonneville. When I told Liz we were going to the Oregon coast, she immediately ordered oysters. So I did a search and found the Oyster Bar at JAndy Oyster Company at Tillamook. Liz was ecstatic!