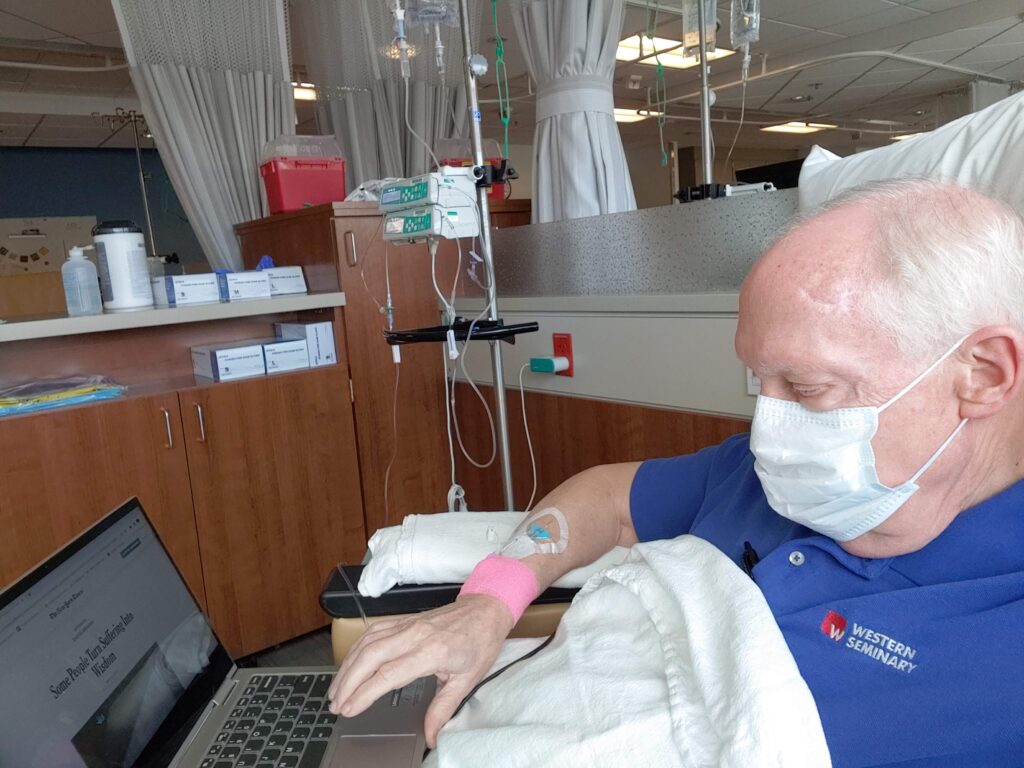 I resumed infusions on Friday after a three month break to get over the side effects. This time it was a shorter process since I am only doing one medication (Opdivo). Our prayer is that the side effects were caused by the discontinued Yervoy. My nurse was super – and I confirmed that she is a believer, so we shared stories as she was prepping me. I write this 24 hours later so I can say there is more fatigue this time. I keep thinking a nap would be nice – but there is so much good stuff to do that I don't really want to. I will have an MRI on Tuesday and a CT scan on Thursday to establish a base line for this round of treatment.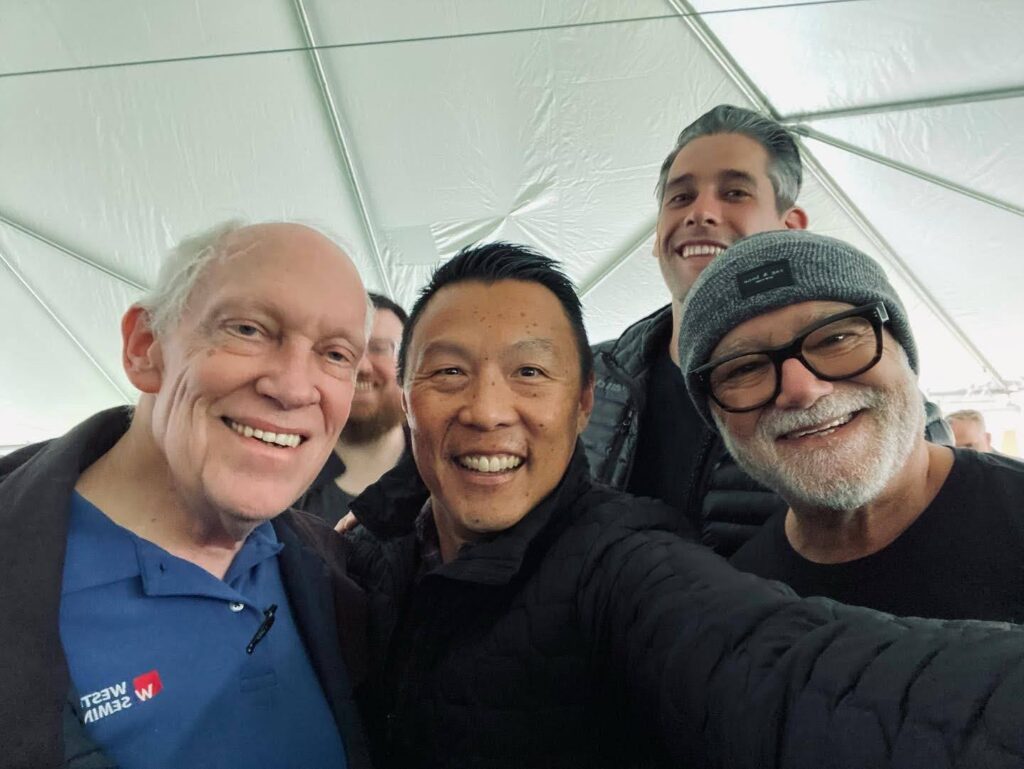 Western celebrated our 95th commencement – my 42nd. There was no way we could be sure we could gather anywhere for our normal grad banquet so began with a reception in a huge tent on our lawn. It started with sun, turned to a downpour and ended with more sun. It was pure Portland. the meet and greet was full of connections with students with whom I had close relationships. There were countless photos, of course. This one is some of my Costa Mesa Cohorters: John Hwang, Richard Cimino, Garrett Baker standing tall, and a Portland photo bomber, Jordan Grimms.
Saturday's ceremony highlighted a presidential citation and commencement address from Dr. Than Le, a Vietnamese pastor who came to Western in the early 80's after escaping the fall of South Vietnam in a small boat with about 70 people packed in. Than and I had many meals together in addition to class conversations. His moving address was a pastoral lesson around his story from boat to pastorate to teaching and coaching pastors from Vietnam to Ukraine. It is unfortunate that I did not get a picture of us together.
A personal highlight was hooding the very first Master of Applied Biblical Leadership graduates. The stories they represent were running through my mind as we exchanged a warm hug as they left the place of hooding to receive their diplomas – well just a cover to be accurate. They all have one more class to complete this summer.