We celebrated our anniversary in a different way: I got out of town early so we never talked face to face! We did talk by phone as I headed off to participate in the Exiles in Babylon Conference in Boise, part of the pre-conference conversation on Women in Church Leadership. You can hear my view on Preston Sprinkle's Theology in the Raw podcast: here. I have a lot of material on this website in the "Exiles in Babylon" and "Women in Leadership" buttons.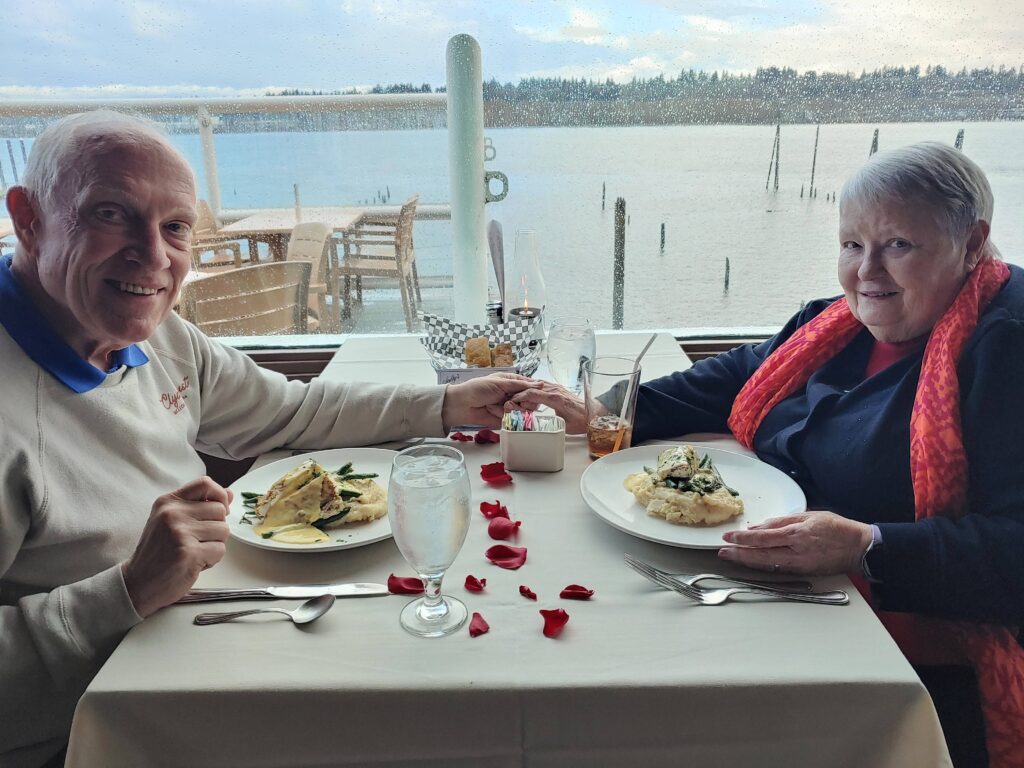 We headed to Salty's on the Columbia for our anniversary dinner as soon as I arrived at the airport on Saturday. It was marvelous as usual, though the rainy day meant no beautiful sunset for our dining pleasure.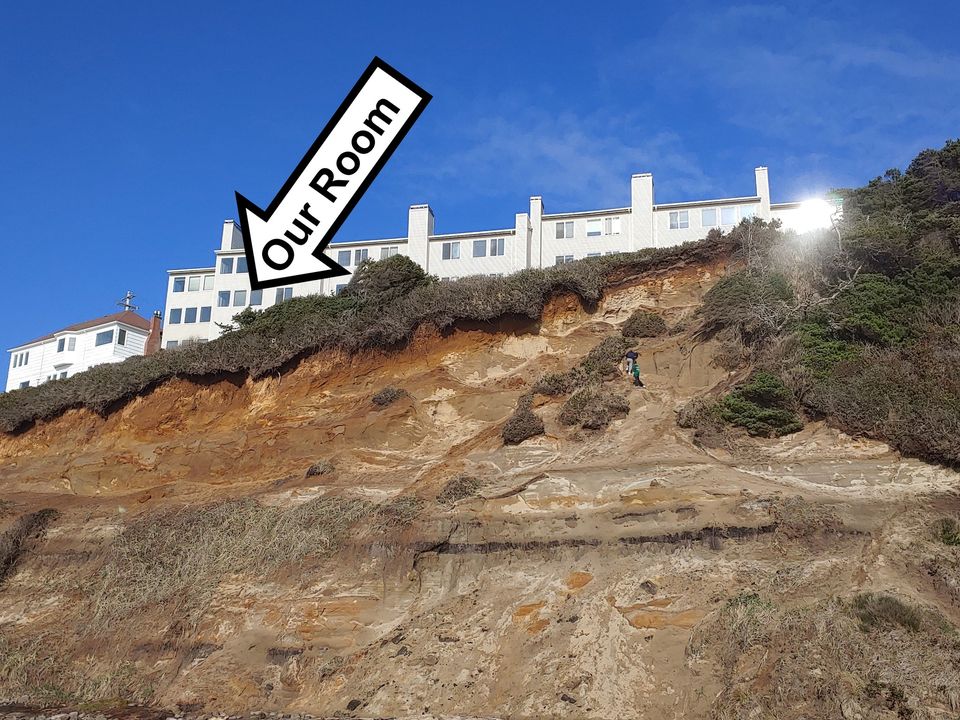 We headed to the coast Sunday morning, to the Ester Lee Motel (of course!!). It's been our spot for many anniversaries. This time they had all the paper work including our car and license plate number already filled out when we arrived! It has a wonderful cliffside view of the rocky coastline and the ocean. The problem is that the ocean is eroding the cliff and I have to wonder how long it will survive (!!)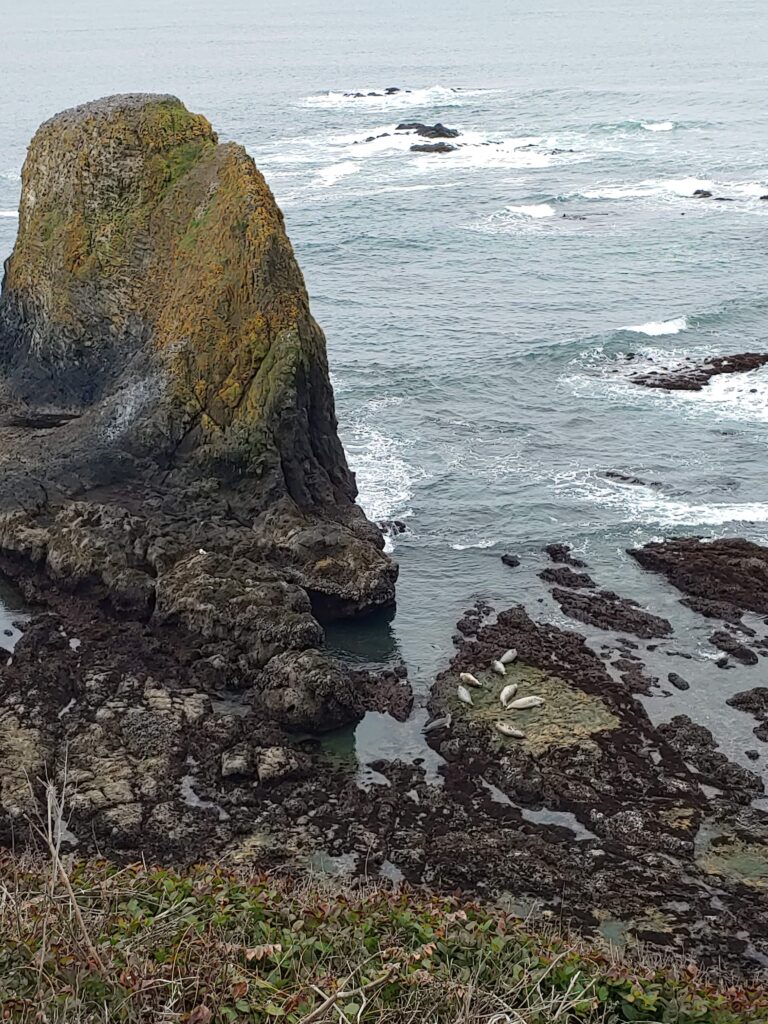 We did a lot of relaxing as well as looking. I was able to go down to the Yaquina Head Lighthouse tide pools at a very low tide and see the ocean critters – including a bunch of seals who have moved into the neighborhood.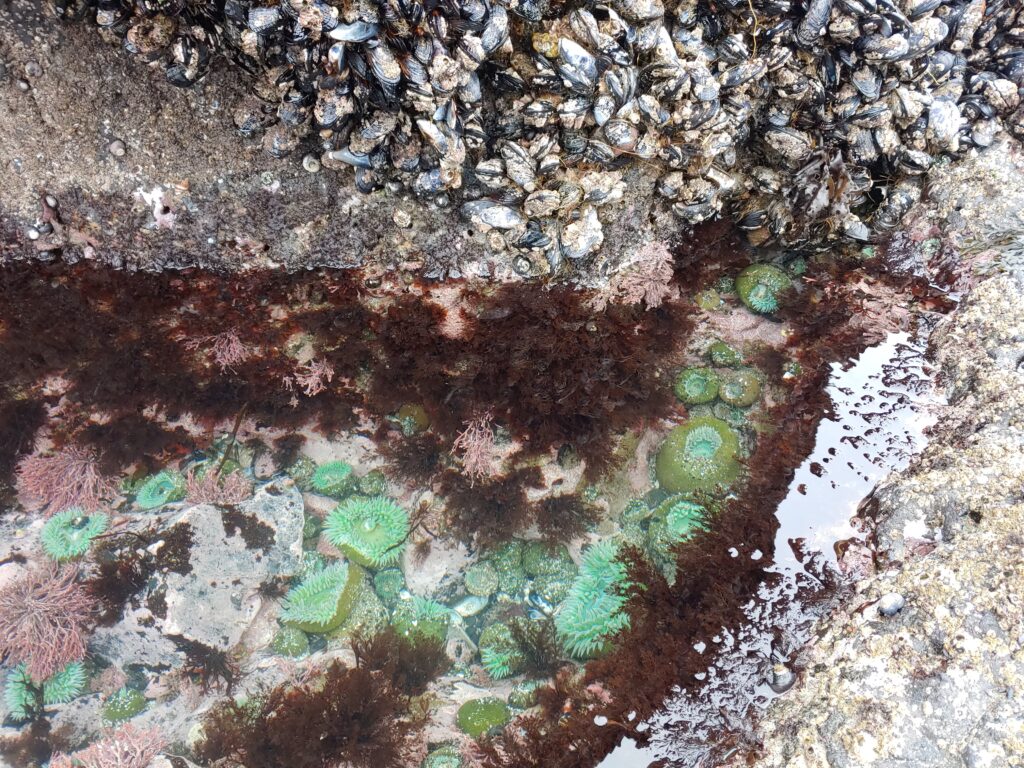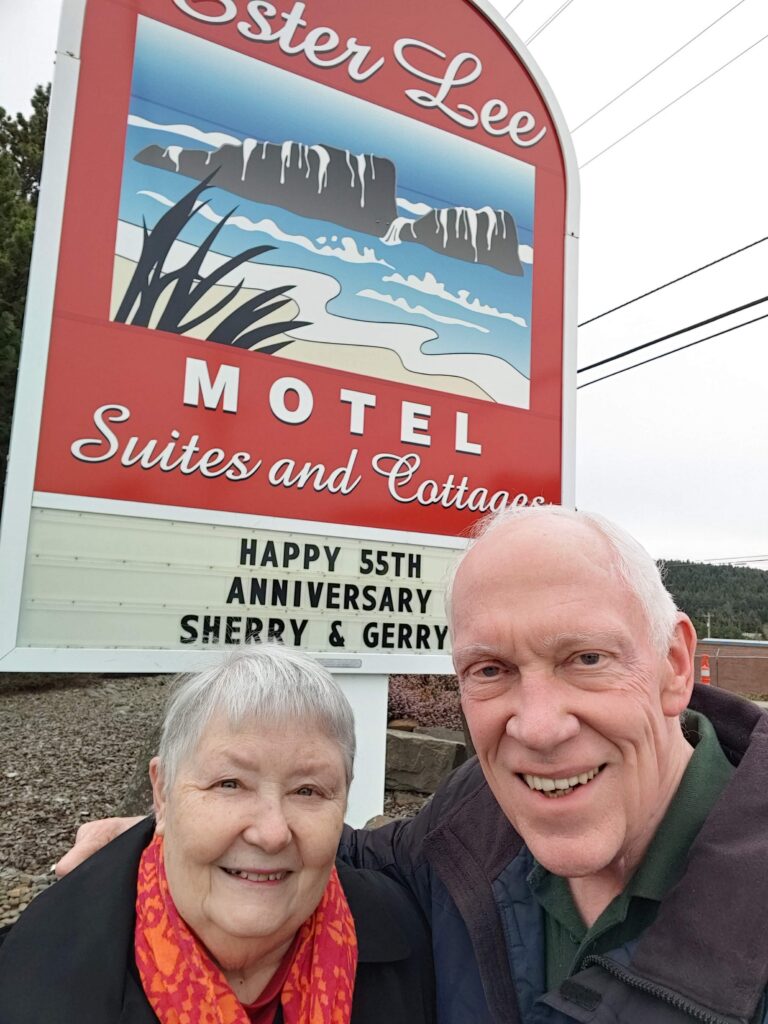 One of the very fun things is to see our name in lights!! Well, not exactly in lights, but out on the main highway so everyone can rejoice with us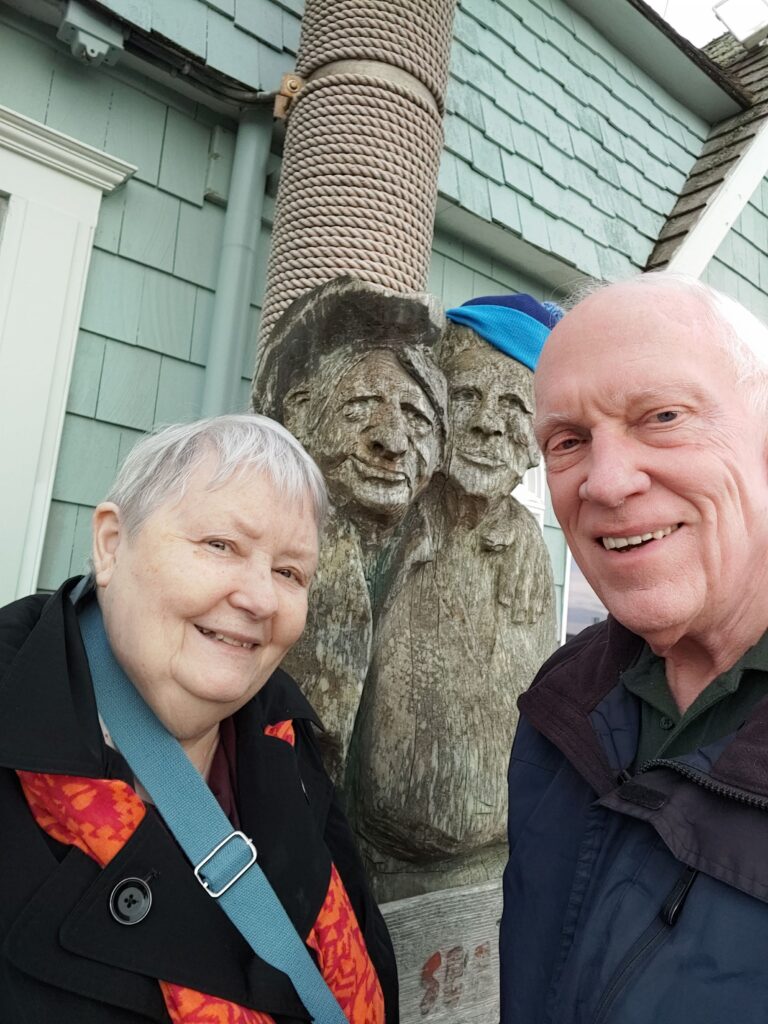 We had our special coast dinner at Gracie's Sea Hag on a sunny Tuesday evening over looking Depoe Bay. It was marvelous. The celebration ended with breakfast at Otis Cafe
Infusion and Cancer Prospects
We drove back to Portland and I went to my afternoon immunotherapy infusion. All my blood numbers were great and the infusion went quickly and without any problems of any kind.
I have an in office appointment with Dr. Mashru on Monday, April 24 and final infusion scheduled on Wednesday, April 26. He used the word "done" in our last conversation. There will be follow up blood work, scans, and appointments. Hopefully they will confirm that I am in the 30% of patients for whom the Nivolumab immunotherapy eradicates the melanoma. In the meantime, I have full energy and strength and love what I do!