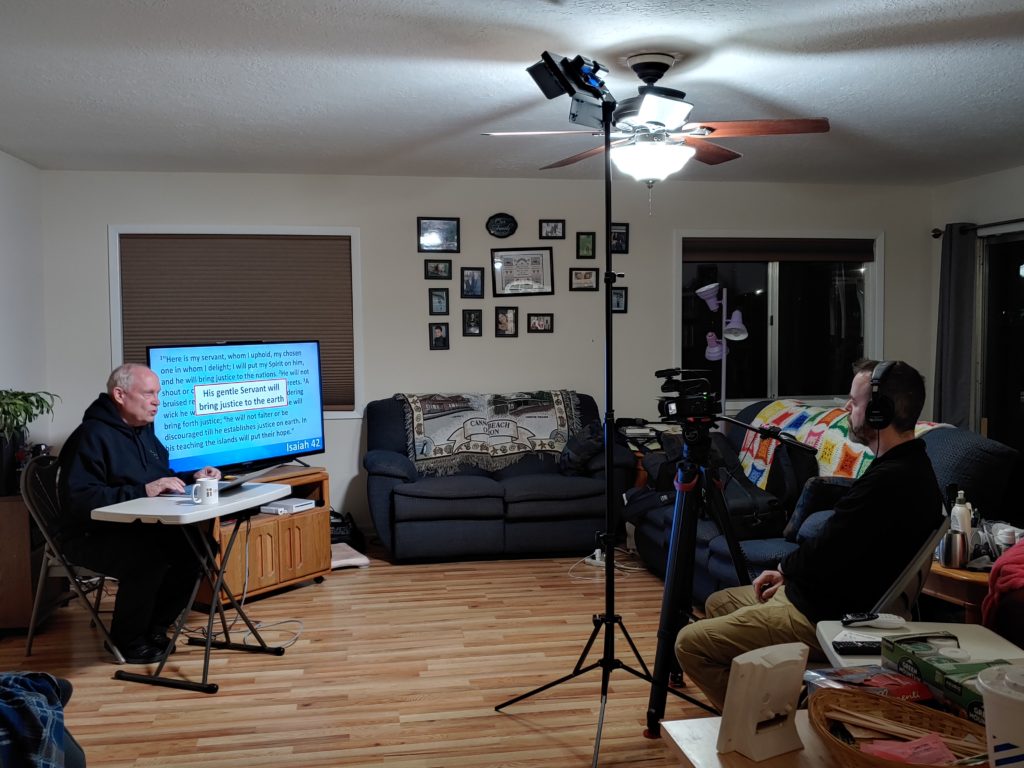 This is a COVID-19 first: I "preached" today's sermon at Grace from my family room to a camera and Jim. It's the new way in a "Stay home; Stay Healthy" ordered world. Later this morning I will watch myself preach from that same room as part of our 10:45 service. It's a very strange world.
All my classroom teaching and weekend speaking until at least mid-May has been cancelled. Elizabeth's two week school trip to France to live with a French family, followed by a week where Donn and Susan would join her for their own tour is off. We were going to bring Michael here for the week. Cannon Beach Conference Center is closed so Cyndee is beginning a four week furlough. Joy's senior year was going to have a lot of thespian activity, including a state convention, several performances, capped by a starring role in Grease. We still have slim hopes for Grease. A lot of loss. None of these are exceptional.
Thankfully, my job is still way more than full time so my income is not impacted significantly – and Uncle Sam if going to send us $2,400 relief check, if I read the news correctly. I am thinking about how best to give that away.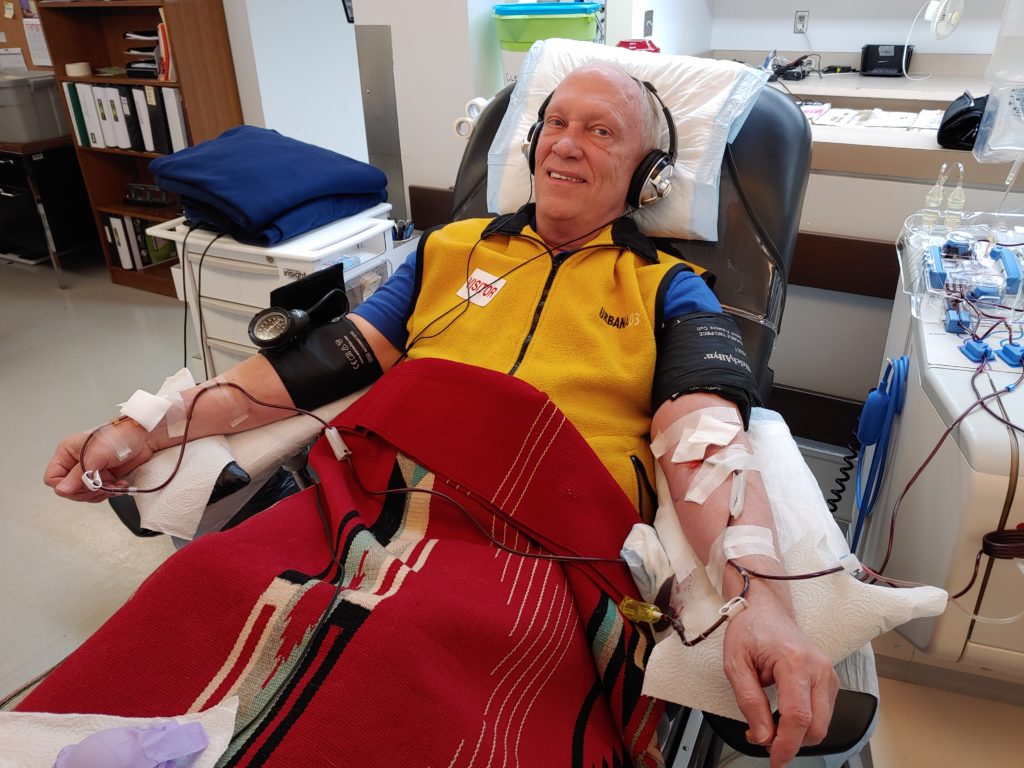 I got to help cancer patients yesterday morning by donating platelets again. It is a two armed process which is very strange after many one armed blood donations. My Ortega's blanket from Chimayo, NM and my Urbana curve helps keep me warm. Laying still for three hours and not moving my arms for most of that time (needles in both elbow joints restricts movement!) left me really stiff and exhausted, which isn't the norm. But a good night's sleep and I am back to normal.
There are lots of ways to help beyond my normal pastoring and counseling which are now limited to phone, Facebook live, and Zoom. We did take out from one of our favorite restaurants as a way to support them in their time of shut down dining room.