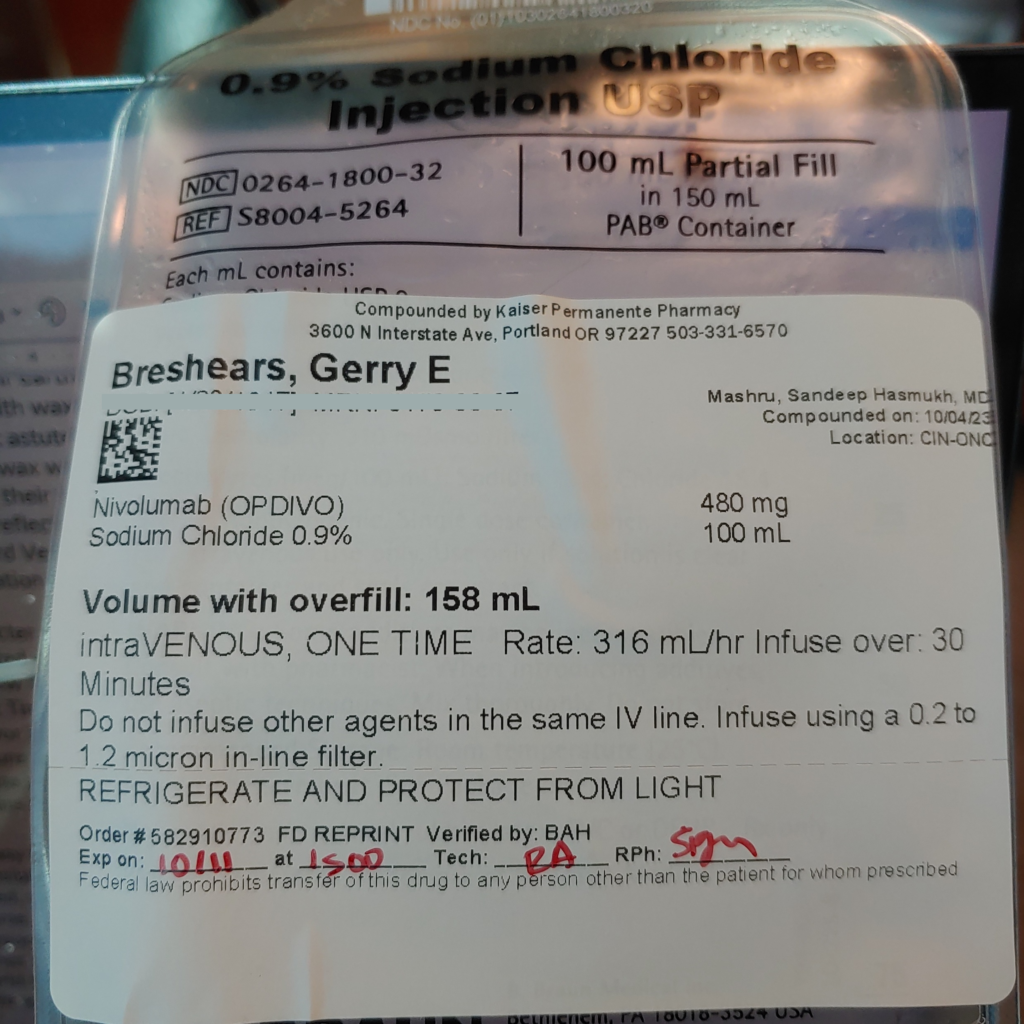 The end of my immunotherapy treatment is in sight! Dr. Mashru has confirmed that he expects to finish infusions as of November 29. The big step between now and then is a PET/CT scan on November 2. Assuming that comes out as he expects, we will stop at the end of two years.
The Nivolumab has been effective to stop the melanoma. We are praying and hoping that it is dead and the nodules in my lungs are just clumps of cells. I will have monthly blood tests and scans every 3 or 4 months after treatment ends.
Men's Round-Up
David and I have made Men's Round-Up at Camp Tadmor a father-son event for the last decade. It is a very special place for him since that's where he met and courted Samantha. This spring, Joy married Nathaniel and Nicole married Colton so this year I was very proud to add two new grandsons-in-law to the event. We had a great time with stories, sessions, disk golf (not me), and lots of food.
After the Saturday morning session, David and Colton were in deep conversation so Nathaniel and I joined them. It turned out Colton was pondering joining in the Sunday morning baptisms! We explored options and he committed. So at 8:30 they were at the lake (sadly, I was teaching my workshop to another 100 men) and David baptized Colton. You can watch the video here.
David sent the video to Nicole, saying "take a look at this." She opened it expecting some disk golf event only to realize it was her new husband being baptized and promptly burst into sobs of joy. We all joined together for lunch an hour later.