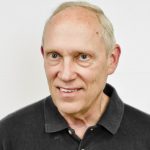 If you look closely at this picture you will see the little mole on the left side of my forehead that had the melanoma in it. Of course it's gone now as well as all the lymph nodes downstream from it. In Friday's follow up visit with Dr. Wilson, I reported the pain in my collar bone area and inability to raise my arm straight out from my body, all of which was something he had warned me might happen. I'll be doing some physical therapy to help with this and be sure the shoulder does not freeze. The new thing is the hematoma alongside the incision. It's quite a lump. Hopefully it will be absorbed. If not he'll do some procedure to drain it. There will likely be a follow up with Dr. Da Graca but there's no indicated actions other than watch for moles or lumps.
I have been doing a lot of extra sleeping and resting to invest in healing. Other things like classes at Western, two workshops at Missions Connexion and two Perspectives classes in Spokane Monday and Tuesday nights continue to make life fun.
Sherry's healing continues alongside mine. Today is her first day for her sprained ankle delayed cardiac rehab. She reports that they are very nice people and aren't pushing her . . . yet!
This Sunday I will preach at Grace on Generous with our Time from Psalm 90. Lots to ponder since melanoma gave new reality to "ponder your mortality." In doing research, I found Joey and Rory, first rank country singers. She is dying of cervical cancer, which Rory blogs about in his January 15 entry at "This Life I Live." They did their song "When I Am Gone" back in 2012 before any illness. Click on the link. Read the blog post. It is super powerful.