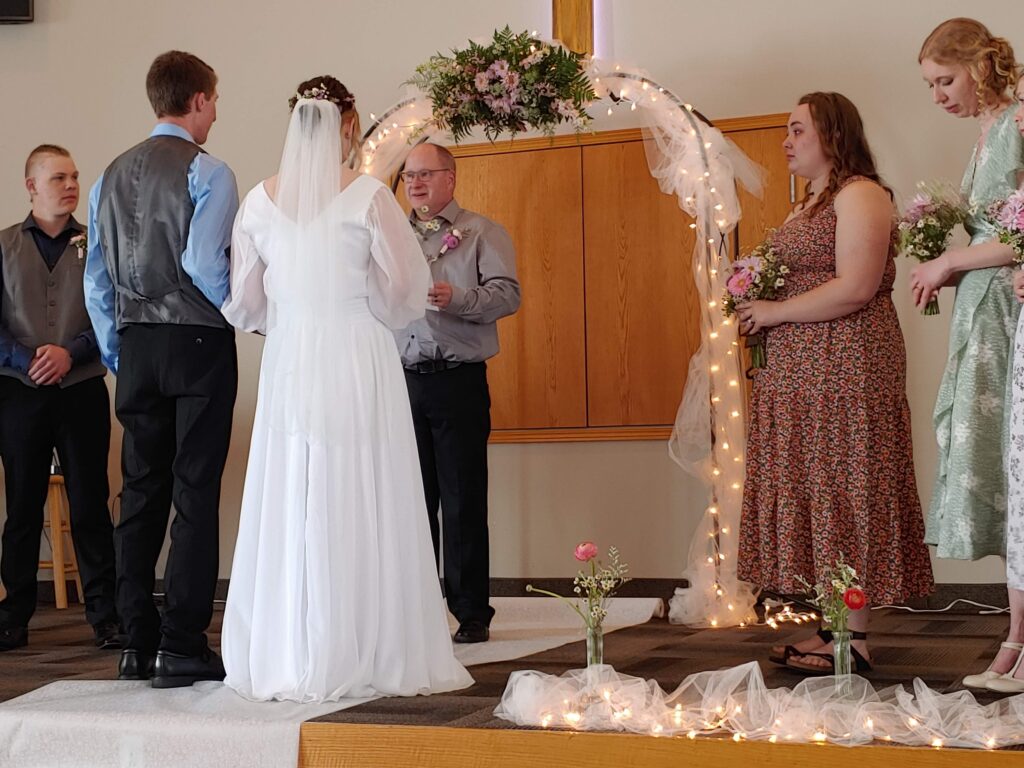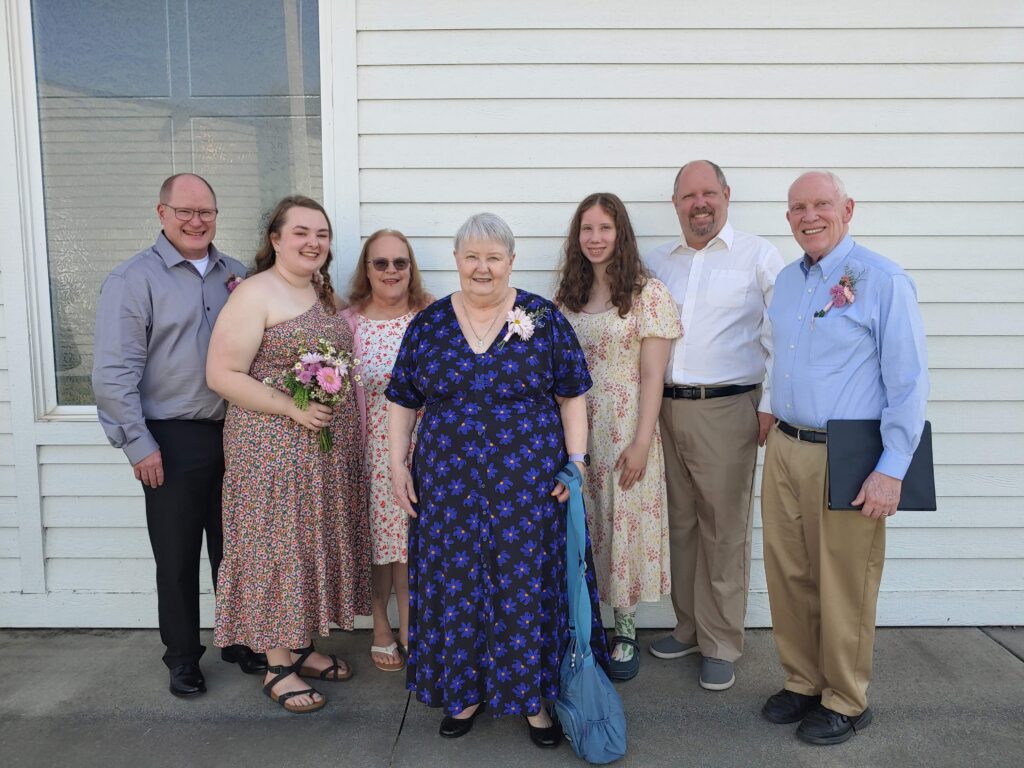 Our 55th anniversary was the beginning of a series of epic family events. Joy and Nathaniel were married on April 29. David did double duty as the "officiant" as as the Father of the bride. Nicole, soon to become Colton's wife, was maid of honor (who cried tears of joy through most of the ceremony). I got to do a grandfather's blessing after they had the first kiss of their marriage.
Donn and Elizabeth flew in from Kansas City to join Cyndee, Sherry and me in the trek to Hermiston. We did a family picture after the cermony, but somehow Joy was a bit occupied. I delighted in their first dance. The videos are here and here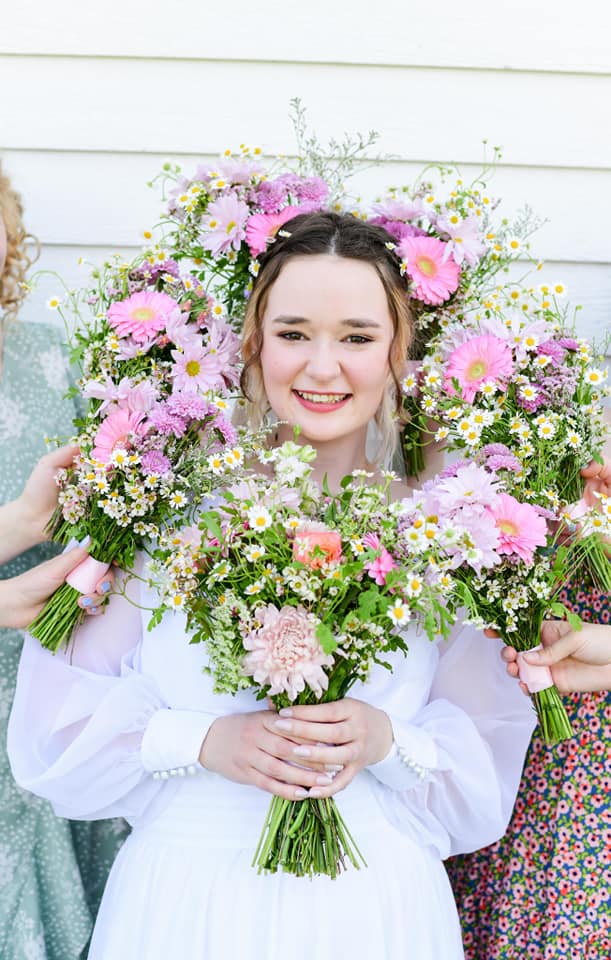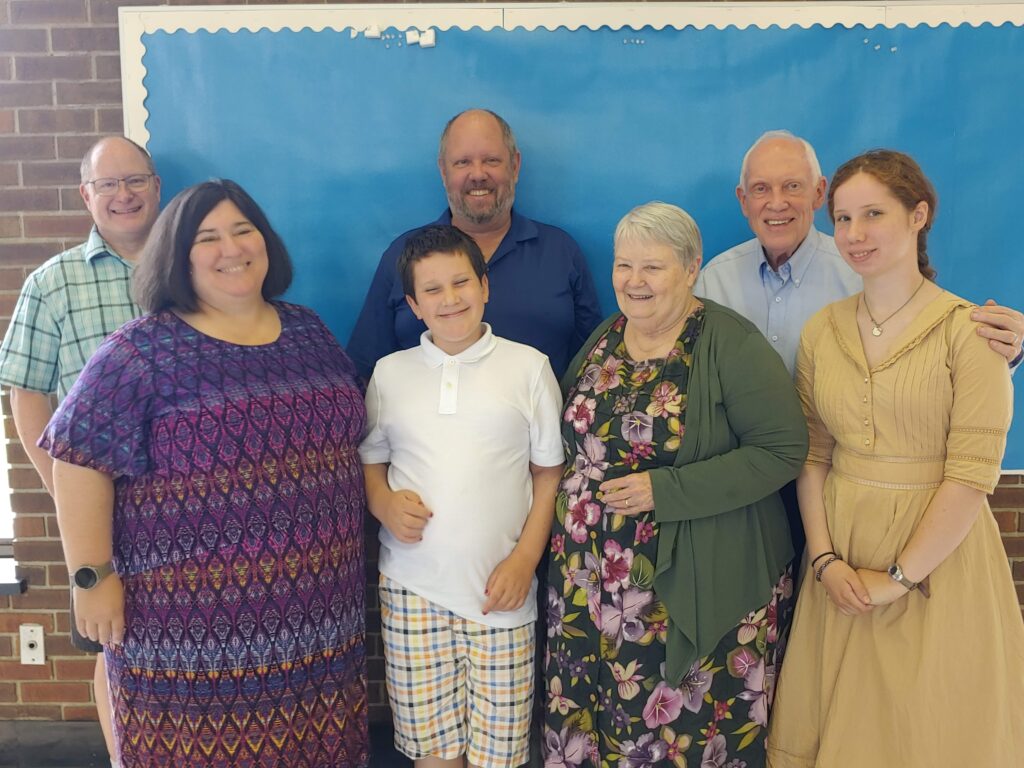 Michael's baptism was next on May 21 in Kansas City. David joined Sherry and me for the quick trip to join the celebration. Elizabeth partnered with another girl doing the call to worship (video here) and I did the invocation and the baptism was the focus of the rest of the service. The baptism video is here.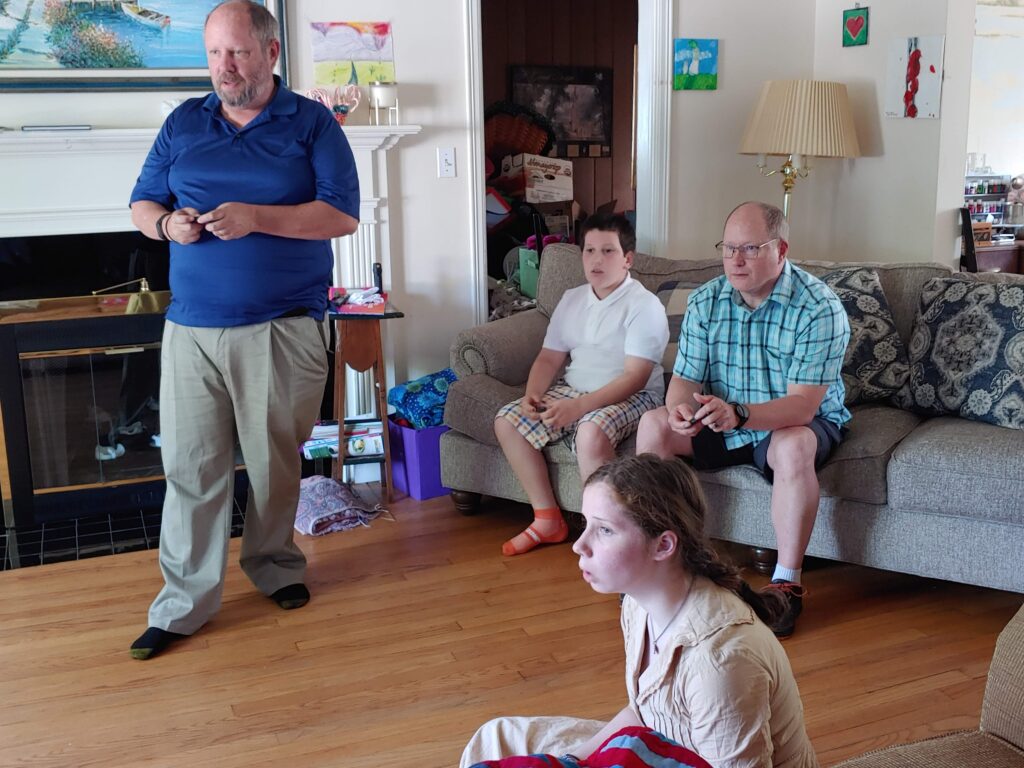 It was wonderful to see Michael responding with joy and also with appropriate reverence in the service before returning to a playful 9 year old at the potluch following the service. He made the rounds of the tables greeting everyone and sharing his enthusiasm. The hightlight of the afternoon was a very competitive Mario Cart game! The challenge was to the airport on time for our 7am departure!
Grandpa-Granddaughter trip to Paris and Nicole-Colton wedding posted soon