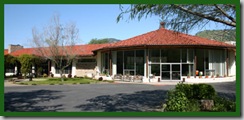 I spent the first part of this week at a beautiful retreat center near the entrance of Sequoia National Park. It overlooks the valley on one side and the mountains on the other. There is a babbling river, a big rock perfect for lizards (and a kitty who was also intrigued!) You can see more here. 
The North American Baptist pastors from all over California came together for spiritual retreat where they were in the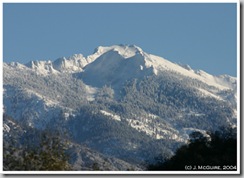 oversight of Alta Peak. We talked a lot about the true spirituality as opposed to the pantheistic spirituality of Oprah and Star Wars on one side and the mechanistic, scientific deism of many Americans on the other. He is the creator God, the Intelligent Designer who created a world that runs under scientific and moral laws. Those who pay attention to the rule book will succeed. Those who don't will be in trouble.
The frustrating thing to me is that many evangelicals are pretty deistic. God and heave are way out there somewhere. In the Christian version there are occasional miracles, the biggest one being Jesus. We were headed for hell because of sin. But Jesus died so that if we believe in Him, we'll go to heaven when we die.
Of course that's true, but the gospel is a lot more than that. Jesus is God with us, who died but also rose again to new life. He was exalted to the right hand of the Father and the dark powers are defeated. Those who repent (change their mind about who is God and what is important) and believe (trust that what God says is true) get forgiveness of sins (justification, imputed righteousness at conversion by grace alone through faith alone) and also new life of the Spirit (regeneration, imparted righteousness at conversion by grace alone through faith alone). Living from the new heart, people can act with joy in living out the life in them. Lots more to say. What do you think?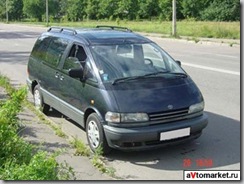 When I returned, Sherry picked me up at the airport in our faithful Previa and brought me home after an 11 hour journey home. This morning when I went to start the Previa to go to Westnomah, it didn't. Dick Anderson checked it and found the leaking head gasket! Same problem as the Geo!! But we'll not sell the Previa. It has a lot of miles left and very special memories of the children. So we'll get it repaired.
But I'll wonder if it is deja vu!