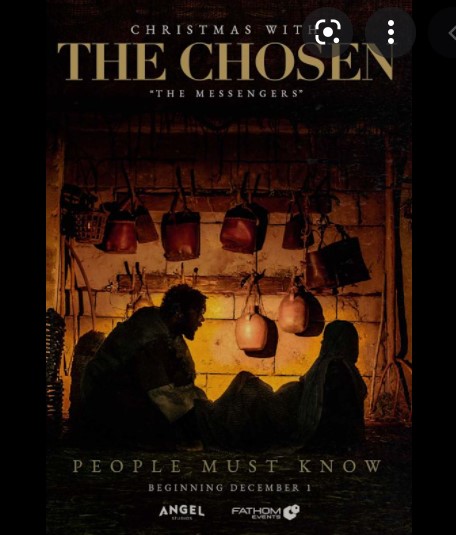 Sherry and I took Sherry Atkins to see Christmas with The Chosen Wednesday night for her birthday. It is a MUST see.
But the 102.4 temperature I saw when I got home wasn't good news. Two doctors told me any fever above 100.4 was a warning sign that mandated a call. But it was 10:00, I was tired and Emergency Rooms are packed at that hour. I wasn't going to die before morning, so I went to bed. The fever broke but returned. I called the advice nurse early Thursday morning. The directions were clear – come to the ER immediately. Gladly it was virtually empty, and I was soon in the treatment room getting tested. The urinalysis was clear: bladder infection. So I got a bag of IV antibiotics and a big prescription of oral antibiotics and was released for a very good day.
I was excited about our early Friday morning flight to see Sherry's siblings. Our upgrade to first class was just another sign of goodness. A strong 3:00 a.m. urge to go got me out of bed, but nothing came. I tried all kinds of things over the next couple of hours, but the discomfort grew to serious pain. When Sherry woke for our flight, I told her I wouldn't be going to Tucson. Her concern and disappointment was obvious but rather than talking, my pain motived me to call the advice nurse . . . again! Sure enough a second morning in an empty ER and speedy assessments. The nurse warned me that inserting the catheter would be painful, but I only experienced immediate relief as a liter of urine drained out into the large bag.
My MVP-Gold status on Alaska served me well. When I told the nice lady what had happened and asked if I could rebook the flight down, she said sure! I called Sherry to tell her we would get to be together despite the hassle of bladder infection and the 1.5 liter bag that brought skeptical questions from security but no need to leave my window seat on the flights. I am now in Tucson Sherry at Liz and Tom's house. We have had good time with them and with John and Shirley. I have slept a lot!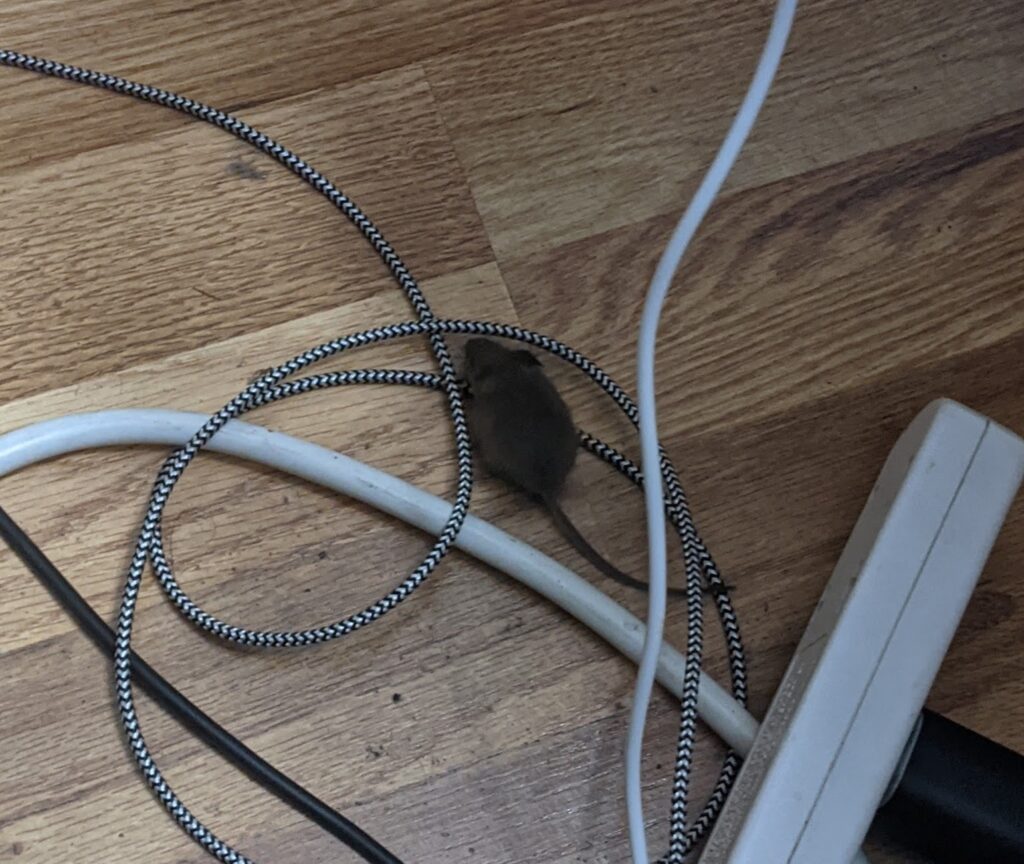 In the meantime Samantha and Joy are at our Halsey house where their family will be Saturday night to attend David's graduation from Convergence – without us unfortunately. She discovered an unannounced guest. Guess we need to get the live trap out again or maybe go to Amazon and buy him a present.
I am super proud of David's commitment and growth as he has spent three years working through the CBNW Convergence program. Since 2005, it has been fulfilling the mission to train the next generation of leaders for the churches. Alas, due to COVID related funding failures David's cohort was the last and their experience was compressed so graduation occurred Saturday rather than next June. The training is done under a pastoral mentor. In David's case that was John Hurty, pastor of Stanfield Baptist Church. John is one of "my guys" from two decades ago. Though I was sad to miss the ceremony, I am delighted that John is mentoring David, and David has been mentoring John's son, Nathan. The mission of 2 Timothy 2:2 continues!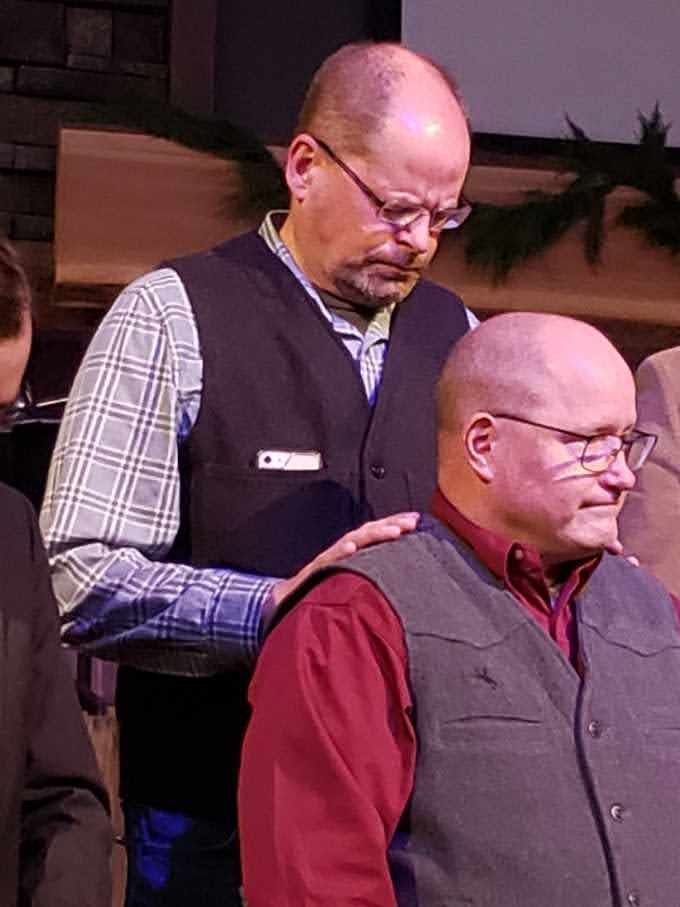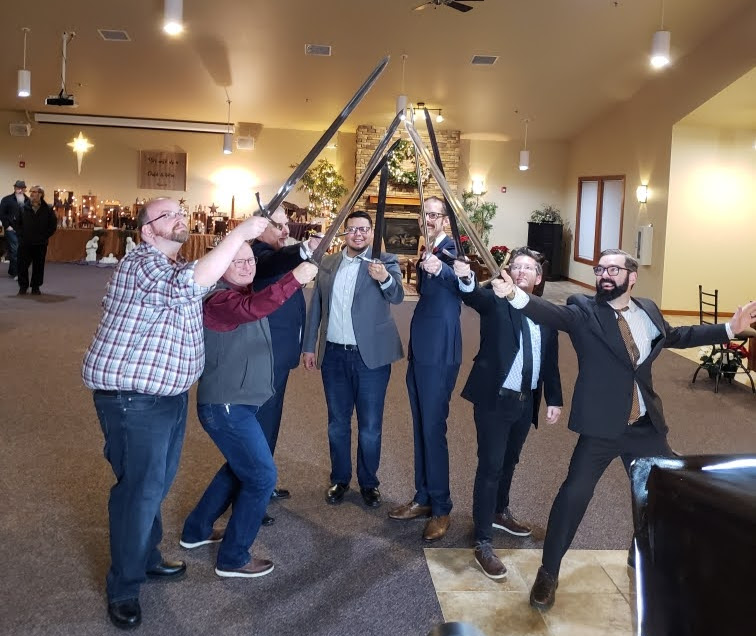 UPDATE: The catheter went from major relief to significant annoyance pretty quickly, I have to say. I went to the nurse's station at my local Kaiser facility on my return to PDX, hoping to end the annoyance, but alas, Dr. Burt wants it in for a week to allow complete healing from the potential damage from the stretching.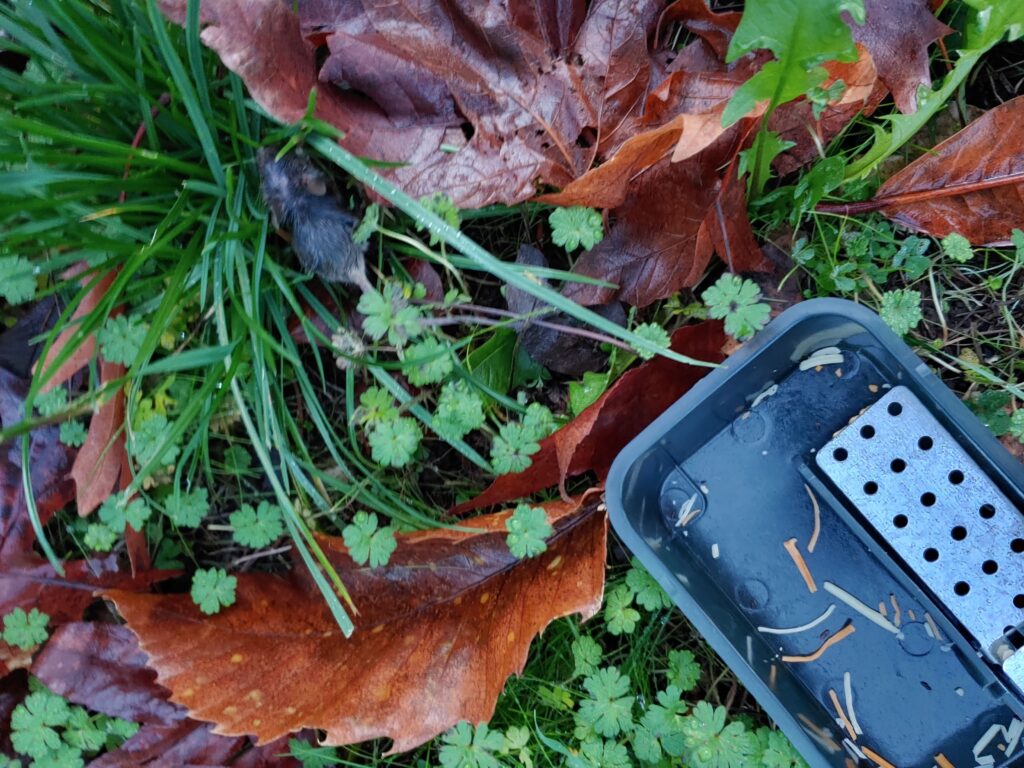 Our return home allowed me to check on our unexpected house guest, whom Joy named "Wallace". The live trap was occupied, I am glad to say, so I took it and him to a bushy location a half block from our house. He poked his grey nose out, liked what he saw and happily sprang out to scurry off to his new digs.