CT Scan: The radiologist interpretation of my lungs and pleura: "Marked interval decrease in size of the numerous bilateral pulmonary nodules. For example, a right apical micronodule measures 9 mm, previously 11 mm. A 5 mm right upper lobe micronodule previously measured 19 mm. A left upper lobe nodule measuring 8 mm previously measured 12 mm. A pleural-based mass of the left lower lobe measuring 0.7 x 1.9 cm previously measured 3.8 x 2.4 cm. No definite new or enlarging pulmonary nodule." All the other organs are unremarkable!!
Myasthenia Gravis: I am going eye tapeless for the first time in a month😳 For the whole day, I was "appliance free" – no neck brace, no walker and no tape. The eyelid droop that began on January 20 quickly went to about 80% droop, so I resorted to the taped eyelids. This morning it was about 40% and I was able to look ahead. So I took tape with me but never used it. I still hunch when I walk unless I consciously stand straight.
Pre-infusion Blood Panel: My liver distress numbers are back in normal range again 😊👍🎯🙏 All the numbers from today's panel are in or very near normal ranges.
Steroids: My Prednisone was dropped from 80 mg to 60 mg last week as liver distress numbers improved. I expect that will go down again very soon. I have a large quantity of the other steroid the Neurologist prescribed. Both meds seem to be having their intended results.
Next Treatment: I will see Dr. Mashru, the oncologist team lead who is a melanoma expert, on Wednesday morning. He will make the decisions on next treat steps. I have a single medication (Opdivo) infusion scheduled for Thursday afternoon. The previous infusions were double medication (Opdivo and Yervoy) and had all the negative side effects, resulting in the large doses of Prednisone.
Costs: I see from a bill that a single double med infusion costs almost $70,000!!! To date, I have had three of them. I am profoundly grateful for the great coverage Western's insurance plan. My out of pocket annual maximum is $2,000.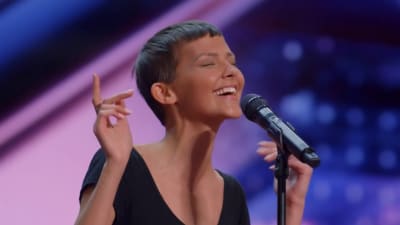 Nightbirde: I was captivated by her America's Got Talent son, "It's OK" sung as her cancer came back for the third time. She brought Simon Cowell to tears! I just discovered that she went to be with Jesus yesterday. What a powerful testimony. She speaks her faith here. While her journey was very different than mine, I want my story to speak as loudly of Jesus' empowering presence as hers.