Cancer update: Dr. Mashru didn't see the liver numbers coming down as much as he wanted last week so he delayed the prednisone wean down for a week. A result is that the resumption of immunotherapy is planned for April 6 rather than March 25. That's a bit frustrating since I am a "let's do it" guy. But Dr. Mashru and the team are expert and he is giving really good care. My current blood numbers are all good and my strength and straight are both near normal.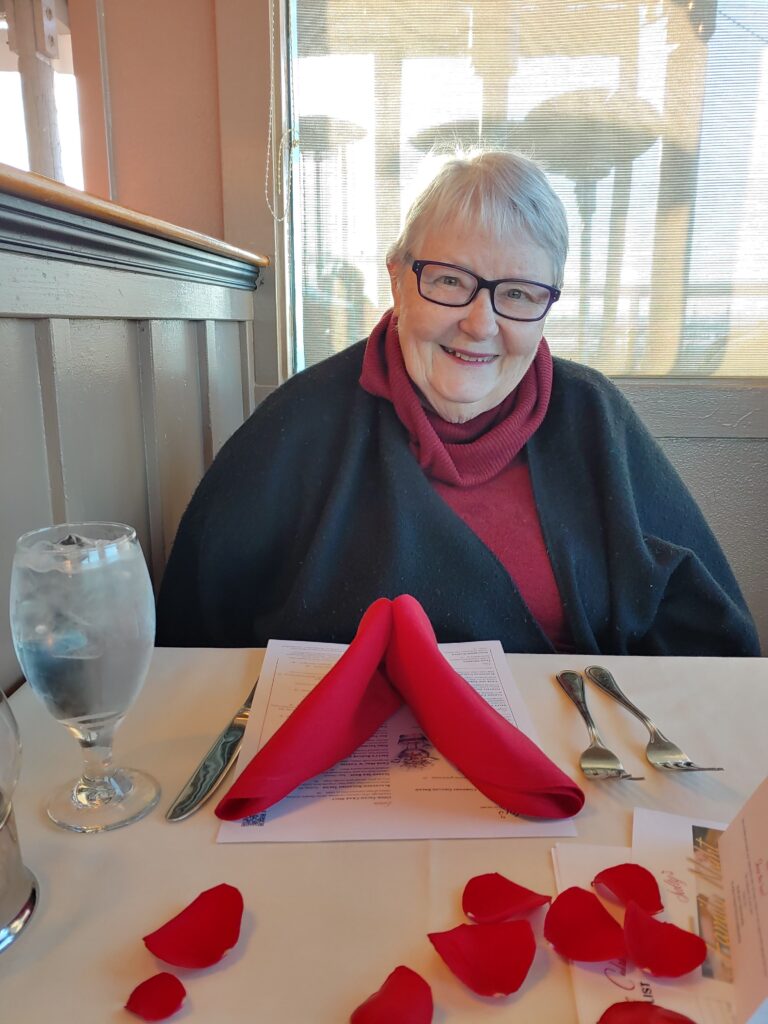 54th Anniversary: This is my favorite picture from our weekend celebration. Salty's on the Columbia had our table ready on a beautiful clear Tuesday evening. Sherry sat down and I immediately grabbed my phone to capture both the rose petals and the smile.
Sherry and I love the Ester Lee (Oh see what you can see from the Ester Lee") Relaxing with a wonderful view of the ocean on a weekend with unusually high/low tides is made for us. The Oregon Aquarium in Newport, caramel corn in Depoe Bay are required!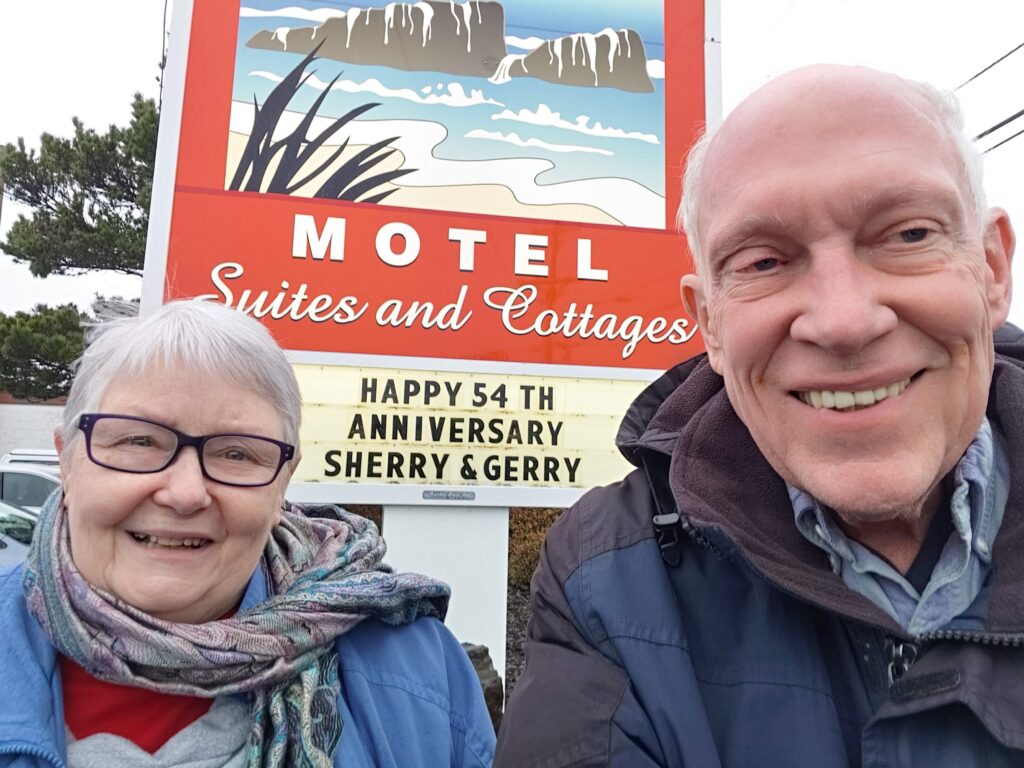 Sherry wanted to do our Sunday night dinner at Kyllo's. We have never beent to this fine restaurant at the mouth of the D River (shortest river in the world). We walked in the door behind another couple and heard the host tell them at least an hour wait for a table. Ugh! So we kept moving. The search took us to five restaurants before we could find a place where we could dine in without having to do the one hour minimum wait. We went back to Kyllo's at 4:00 on Monday, immediately got a window seat looking over the ocean and a most gracious server to bring our feast. By the time we left, the line was back in place!
Our Tuesday morning was at the Otis Cafe – The Otis Café is famous for serving fresh, delicious small-town food and some unusual menu items. Despite their claim that their "German Potatoes" and local marionberry pie are, as an old Otis saying goes, "well worth the weight", we stayed with their "way too much" breakfast. Of course, I had to try black molasses toast!