The results of my Wednesday CT scan are back and the news is very good: (1) No evidence of disease progression. (2) Stable to slightly smaller pulmonary nodules. There is a lot of detail but that's the bottom line.
I will continue having Opdivo (Nivolumab) infusions every 4 weeks and scans every three months, the next in January and another in April. The only side effects is an itchy back so Sherry anoints it each evening. But next week I will be in Denver for Evangelical Theological Society National Meetings Monday-Friday and then at Grace Pointe Church in Las Vegas for the week end. I may ask Andrew, my roomie, to do some unusual duty
I have been at all the national meetings of the Evangelical Theological Society will be since 1977. This will be the first time since 1986 that I will be I will have no leadership role. It's going to feel very strange! But I will enjoy meeting many old and new friends as well has hearing some fine papers.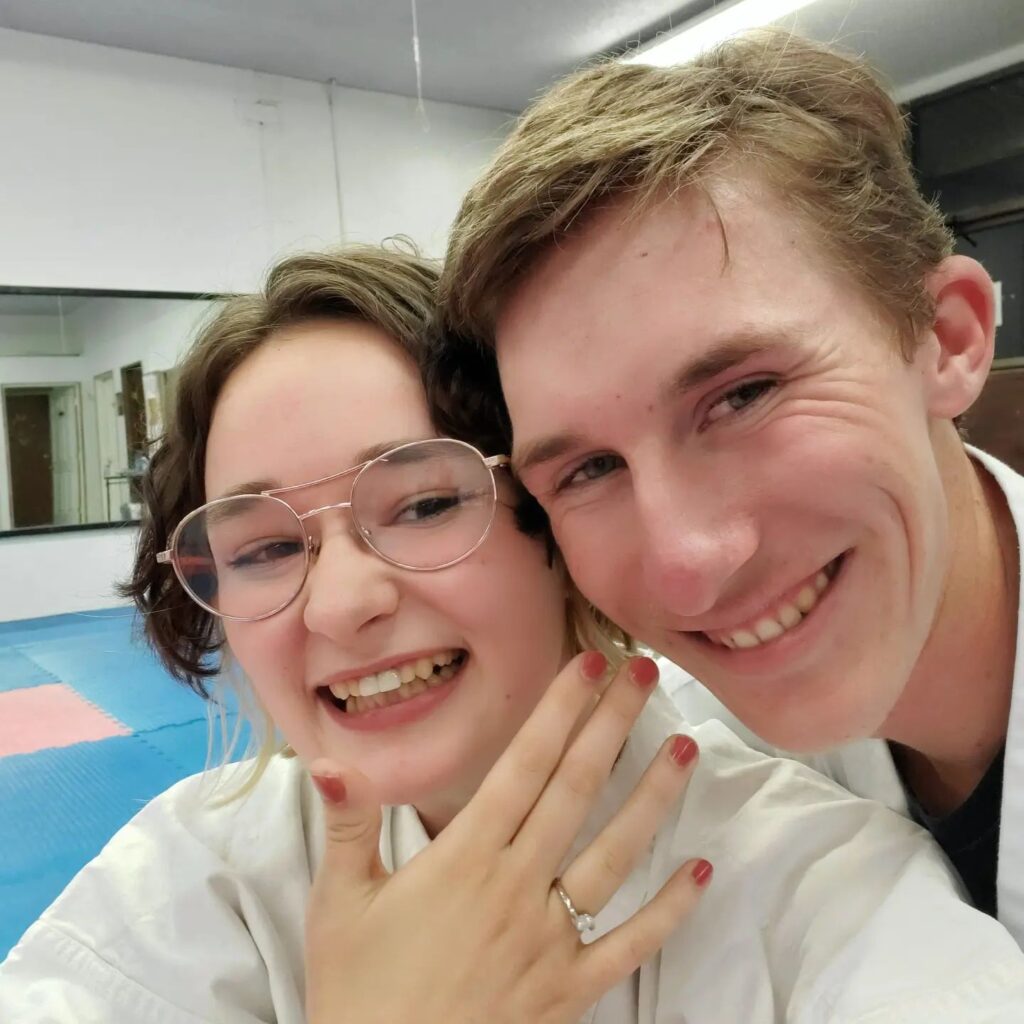 The NEW news is that Joy sprouted an engagement ring thanks to Nathanael! He joined the Dojo where Samantha teaches. After a couple of sessions, Sam asked Joy to come "help" her. The rest to the story is summed up in "happily ever after"!